Howdy-Hay!
Posting this freebie goodness…
Grab it at 4 shared, be patient with them they are having growing pains, okay?
http://www.4shared.com/file/buktg1Wj/JODIANNs-PUgardennapping.html
Gracie is doing well physically she is putting on a little weight each week, she had some cloudy urine and incontinence probably a little infection or irritation so she was on some herbal supplements to clear that up. Emotionally she is working through a few things…Her wound has healed over a few times and she has worried it down to blood again and again. She is worried so she licks. Our oldest girl, Cherry Pie aka Cherry Bomb (18 years old) is gently moving toward her final days with us and Grace is very sensitive about the turn of events. We had to bring a dog crate into the house from the shed for Cherry so she doesn't get the smoosh from the other dogs as she is trying to sleep.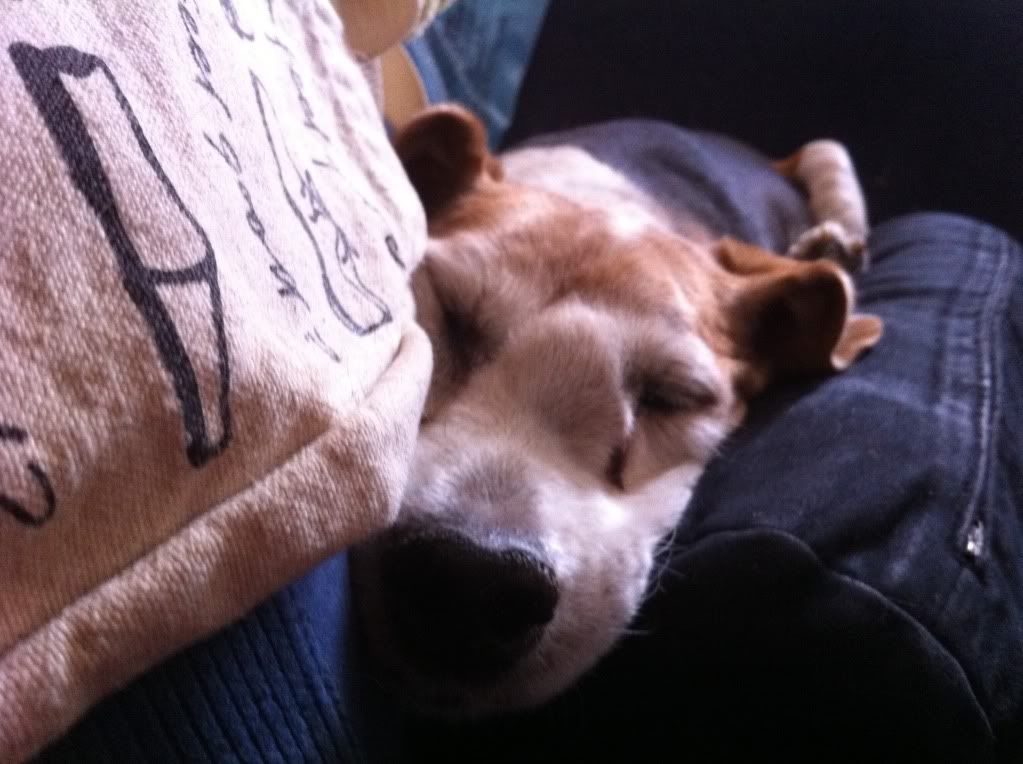 Gracie does not like Cherry being in the crate and will not go near. When Cherry comes out, she sniffs her all over to check if she is okay.  Cherry is not yet ready to leave us, so we are keeping her comfortable and giving her all the attention she wants. She's a beagle so she would just rather smell stuff, sleep, smell stuff, and cuddle.  It will be a tough time for Grace as we move through these final days. Cherry seems to be cool with her transition, she has always been an amazingly collected dog and she really calms the others with how she deals day to day. Such a joy to be around. We are keeping Gracie's wound wrapped up for now. Here is what it looked like before she licked it. 
She is wrapped up now so no pictures of her little bits of damage. It heals in a day and she goes a few days without messing and then she binges! A few days of calm music and attention will probably put her in a better mood, let's hope.
Sorry no new pictures of Gracie, I can't really get down low to get a good picture of her and she is just SO sad she will not look up. Here is an older one from when she started her worrying.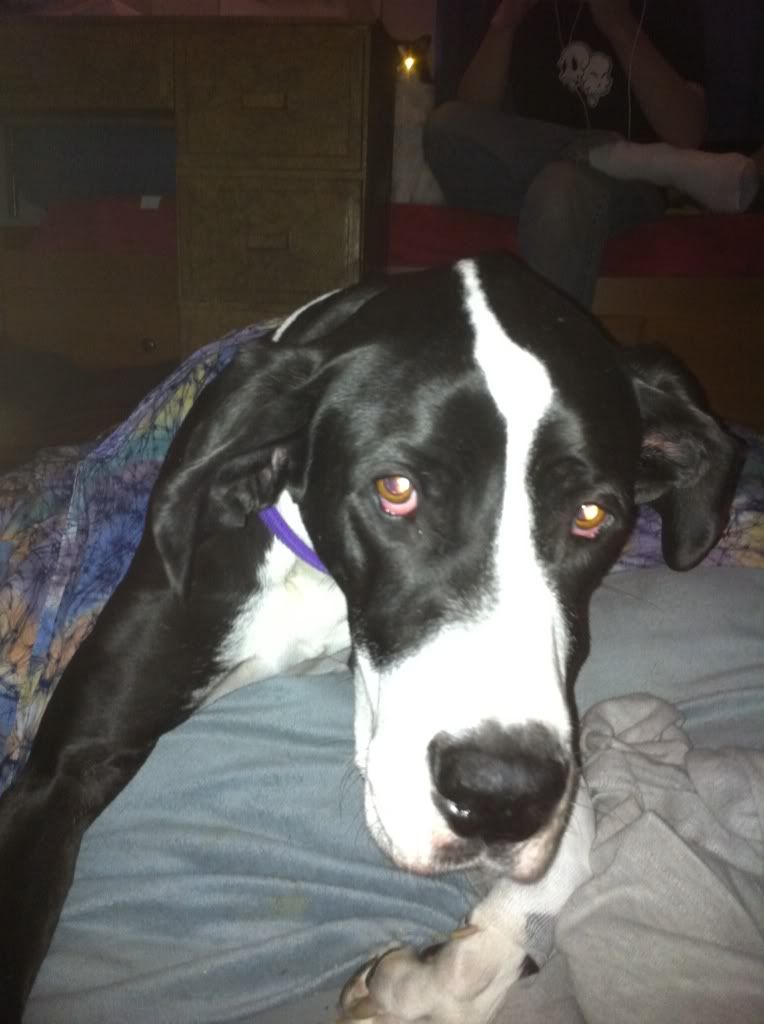 Breaks your heart, right? The glow eyes don't help. Hang in there Grace! Better Days are coming 'round! Cherry takes no notice of Gracie, yet Grace is very attached to Cherry just the same. Quite a pair those two.
Happy Saturday, Sweeties!
Jodiann